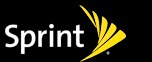 Note this is due for excessive roaming only, but Sprint being the U.S.'s newest iPhone carrier, has now been running advertisements saying that it has a "truely unlimited" network, though the carrier is now rattling the cages of smartphone customers who are using "high amounts" of data, as said by Dow Jones from Newswires.
For those that want to abuse it, we can knock them off," [Sprint CEO Dan] Hesse said at an investor conference Thursday. He said Sprint pares back data use for about 1% of users, a practice known as throttling.

[...]

"You'd be shocked how much data you use in a month," Sprint asks in a recent television advertisement. "What happens if you go over? With Sprint, you don't have to worry; only Sprint offers truly unlimited data."
It was said by Hesse that there weren't any newer plans for Sprint to move to a even more tiered plan just like Verizon and AT&T have switched over to in the most recent years, though it is apparent that there aren't any U.S. carriers that currently offer "truly unlimited" data plans for the iPhone.
An update shows that TechCrunch has said that Dow Jones has seemed to have been misinterpreted by Hesse. This throttling is only applying to the customers who are using high amounts of data while actually roaming in the partnered networks –"a guy in his own house in rural Montana" is an example. Sprint's own fine print is noting that the carrier will be gunning it just after the usage of 300MB's of "off-network" data usage.
Related Posts via Categories