In a questionable move, the price of the iPhone 3GS has been moved up by AT&T to $.99 just up from being free.
After the iPhone 4S was released last October, it was specifically mentioned by Apple in their release to the press that their iPhone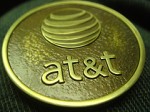 4 and 3GS will be available in capacities of 8GB's and the pricing would be subsidized for $.99 and free.
The Q3 earnings for 2011 of AT&T show the call with analysts, having happened October 20th, AT&T's Mobility CEO Ralph de la Vega twice mentioning the iPhone 3GS's price of $0, and during the intro he remarks:
Our lower price plan continues to be a good entry point for many subscribers and now that we offer a free iPhone with a 2-year contract for the first time ever, the iPhone 3GS, we expect to broaden the smartphone base even more.
It was mentioned by De la Vega that the 3GS during a Q&A call:
I also mentioned in my notes that we have another device that I think is going to dramatically change those people that are on smartphones and quick messaging devices, the 3GS, which is free with a 2-year contract. We've seen a tremendous, tremendous demand for that device even though it's a generation old. And actually, we're getting more new subscribers coming on the 3GS on the average than other devices.
It's very unclear why AT&T has given the free iPhone a price point of $.99, but it is not negligible but the notable amount per month and a half after it became a free phone on a 2 year contract, with it being a given that the fact that both the Apple PR and the AT&T Mobility's CEO had normally honored the fact that it was a free iPhone in the first place. In response to a comment request to the price increase in the iPhone, AT&T had declined to offer a reason specifically:
iPhone 3GS is still available at an incredibly low price and we're confident consumers will agree that this remains one of the best deals for a leading smartphone.
Though Apple is continuing to offer the iPhone, which is subsidized on the network of AT&T, for $0.00, on Apple's Online Retail Store.
Update: A MacRumors user in the forums named "Metcury46l" had a very possible reason for the price change: "I work at AT&T, this is being done to help prevent fraud as the 99 cents cannot be billed to your bill. It must be charged to a credit or bank issued debt card. Fraudsters are using stolen identities to steal these handsets … been an issue since they went free."
Image Via Flickr/MrVJTod
Via MacRumors